Hard-edged, glammed-out alternative rock with a healthy dose of Rocky Horror dramatics and devil-horned power chords! We are Chasca.
Chasca is a five-piece rock band based in San Marcos, Texas. They have just recently released "Barbarians", the follow-up to their acclaimed debut EP "Bedtime for Bedlamites", which reunites the band with mad scientist and uber-producer Chris "Frenchie" Smith at his Bubble Studios in Austin, Texas. Frenchie is best known for his work with bands like The Darkness, Jet, Built To Spill, Meat Puppets, and his tenure in his bands 16 Deluxe and Young Heart Attack.
Chasca has been playing around Texas for a couple of years and have quickly built an increasingly fanatic fan base with their unique brand of cabaret-glam rock and roll. Sparks fly, devils grin, babies coo, dogs howl. Chasca is: JT Martin (lead vocals, flute), Sean Hannon (guitars), Junior Scott (bass, vocals), Brittany Paris (keyboards, vocals) and Wiley Koepp (drums).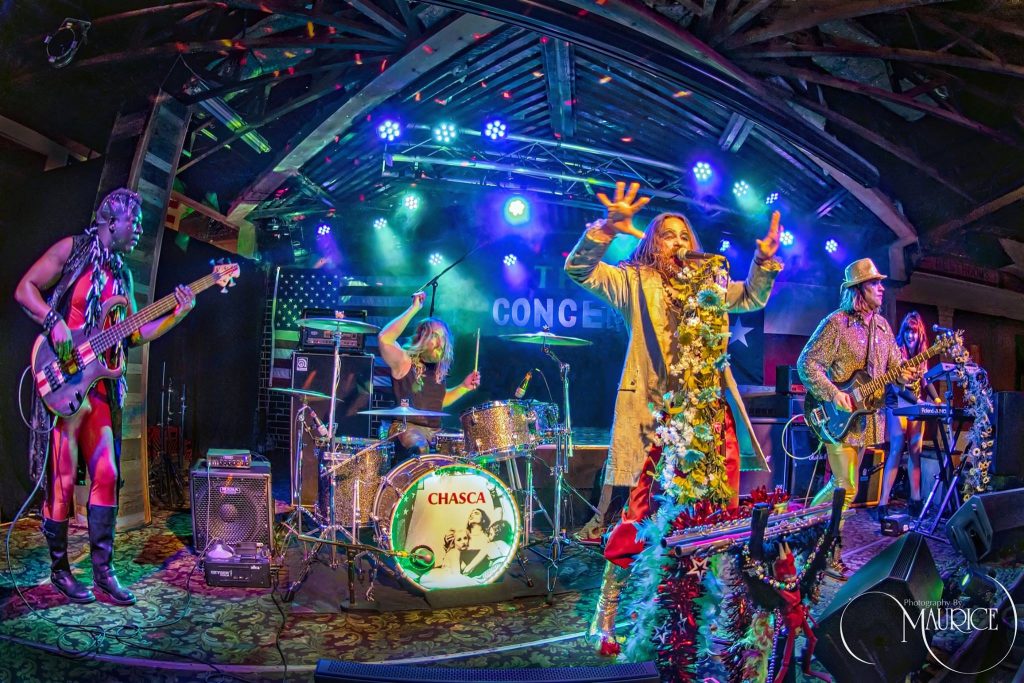 [button link="https://www.eventbrite.com/e/voyager-music-festival-september-17-18-2016-tickets-26627575796″ size="medium" text_color="#ffffff" color="#03a136″]TICKETS[/button]